If you've been wondering where the handsome Chai Walla had gone, wonder no longer as he's starring in a film which will be coming out at the end of this year.
Arshad Khan, the enigmatic Chai Walla from Islamabad caused a social media frenzy when he was photographed. His electric blue eyes became the fancy of every single Pakistani. It caused heated debate as well on the topic of classism and assumptions about beauty being connected with wealth.
Following his internet stardom he was chosen for a couple of modeling gigs and then appeared in a music video with singer Muskan Jay. His conservative family didn't respond well to the video when leaked photos from the sets showed him with his hands wrapped around the singer. This led him to take a sabbatical for six months. The last we heard of him was that he was signed on for a TV show called "Chaiwalla and Friends".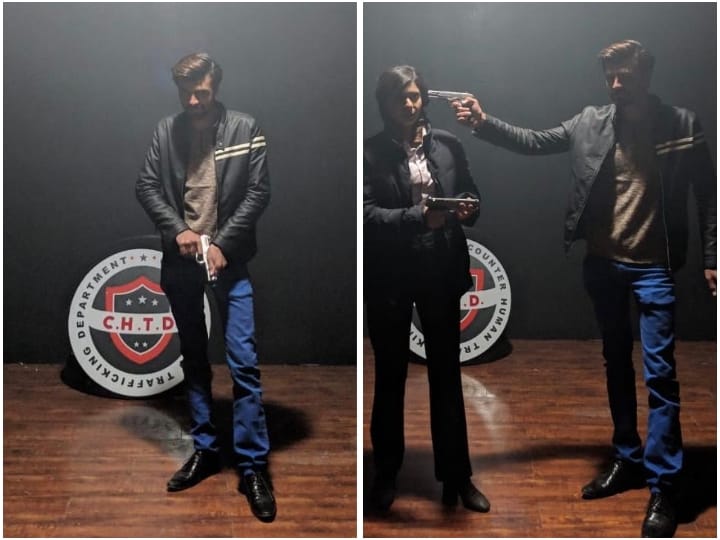 Arshad Khan now has a starring role under his belt as the star will now be making his film debut with an upcoming film titled "24 Hours" and will be seen playing the role of a control room officer. Directed by Sharf M Z and produced by Tabassum Khan, this will be a harrowing tale centered on the despicable practice of human trafficking of body parts. According to the World Health Organization, between 5% and 42% of all transplanted organs are illegally bought, with profits of up to $1.2 billion. This topic is markedly different from what has become the norm in mainstream Pakistani cinema. It'll be quite refreshing to see this serious topic brought to the silver screen.
Whether Arshad Khan's internet fame will translate to the big screen and whether he'll be able to pull off a performance that does justice to such a serious topic are all questions that will only be answered on film's opening day.
"24 Hours" is expected to release at the end of this year.