Mohsin Abbas Haider undoubtedly is now a household name of Pakistani entertainment industry. With his first screen appearance in 2005 through Aaj TV's "4 Man Show", Mohsin came to limelight later with "Mazaaqrat" and then with "Na Malood Afraad" and Coke Studio, the versatile talent stamped his name as an equally admirable singer and actor. He is currently having his bag full with work, stepping into web series with "Badshah Begum" while his upcoming film "Baaji" is ready for release. We at Pakistani Cinema got ahold of the actor to know more about his upcoming film and his debut web series project. Here are some excerpts from our conversation.
Starting with "Baaji", Was it your first experience of working with Saqib?
Mohsin: No, actually we had previously worked together on some TVC and infact it was during that TVC when one day Saqib said that he wants to take me in a film whenever he is going to make it. Back then, I wasn't sure if this is really going to happen so I just took it as compliment. But later on he proved his word and remembered me while making his debut film.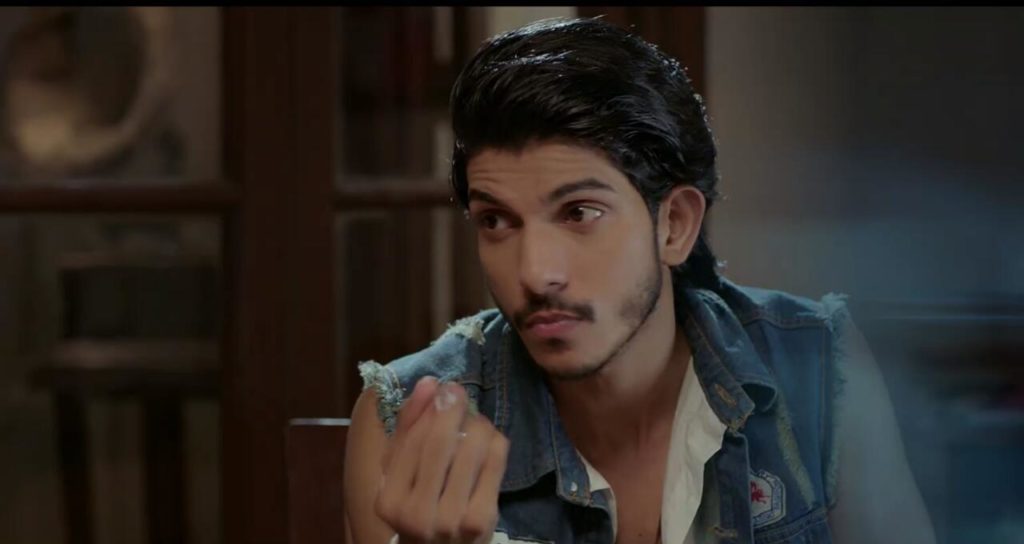 "Baaji" apparently is a female oriented film. Didn't it bother you while signing this film?
Mohsin: When Saqib narrated the script, he made it very clear that this, in his words, is a "larkiyon ki film", but all male characters in it are very strong and layered so with that I was fine, as for me the length of my screen appearance doesn't matter. What really matters is the character I am offered. Plus it was Saqib's film, a man who is fond of old school Lollywood and you will get to see all those masaala ingredients in this film while the film itself is a dark one. So the idea of a dark yet entertaining cinema is exactly what I can say is my kind of cinema, and that's how it appealed me and I didn't feel insecure about my part.
So whats your character in the film?
Mohsin:  This guy who comes from mohala is crazy about this girl played by Amna Ilyas. And then Amna flourishes in her life so this guy who is already madly in love with her, now has to do something to meet her new standards. So in a nutshell this film is about struggles and ups and downs of all these characters who are connected to each other, someway or other.
If we look into the journey of your career, you too have gone through a lot of struggles. Do you relate with this character in anyway?
Mohsin: To some extent, yes. The amount of passion both I and this character have is quite similar. The journeys however are quite different. For example, this guy, just like me starts from scratch, while I did it all for my own passion, this guy bears all for the love of his life. So its like our stories are different but characters and passion are somehow similar.
And how was it like working with Saqib Malik for a film? Although you said you had worked with him before.
Mohsin: Saqib is a very interesting person. He is extremely polite and he knows exactly what he wants from his actors. And one thing he made clear to all of us on the very first day, he said "I am going to take a lot of retakes so you all will have to compromise with that". But it was fun working with him and the experience was definitely a great one.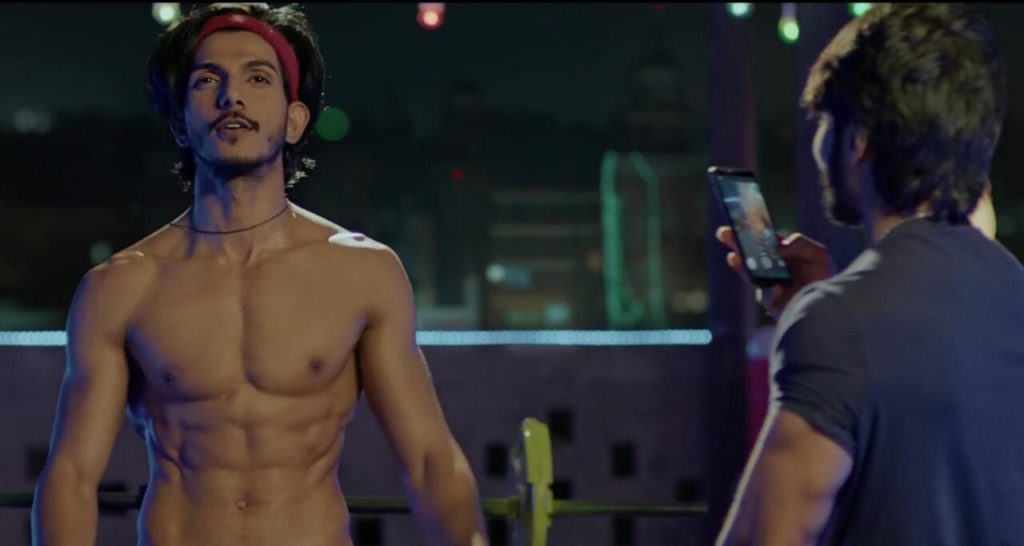 Meera Jee is also in this film. How was your personal experience of working with her?
Mohsin: Meera jee is somone who looks very simple when you see her normally but once the camera rolls, you get to see a whole different side of her. There then stands someone who can overshadow anyone with her exceptional acting talent, experience and charisma. This I find very fascinating about Meera Jee and all her peers. These are the people who actually have given their days and nights to films. We need these veterans in this new age's cinema. And I am very glad that Saqib was courageous enough to use some of these actors and also I must add here that "Meera Jee doesn't need us. It's we and our films that need her".
"Baaji" is ready for release. How would you market this film?
Mohsin: I have not yet watched the film, only Saqib has seen it and I would like to quote his words, i-e, "This film is not for kids". It's an adult and mature cinema and it incorporates the entertaining ingredients of old Lollywood into a modern contemporary film and that makes "Baaji" an exciting film.
After "Baaji", now you have signed a webseries by Rafay Rashdi, "Badshah Begum". What made you sign this project?
Mohsin: I met Rafay first when he came to our show "Mazaaqrat" for his debut film's promotions and since then he is a good friend. So recently Rafay just called me about this web series and the storyline and central idea of it really excited me. This too is a very dark and an off beat project, something we don't produce for TV these days. And trust me if I am saying that it's a good script then be sure that atleast it won't be a routine stuff (laughs). Because I am done with all those love triangles, which is why after "Meri Guriya" I took some break from TV and honestly even they (channels) have now understood this and have stopped sending me such kind of scripts.
Cool. And what exactly is your role in "Badshah Begum"?
Mohsin: This one is a very cool minded, composed and a very mature person who makes every decision very sensibly. He's someone who is up for change and intends to bring revolutions to his tribe. He then gets to make some life altering choices that will impact the scheme of all the siblings within this web series.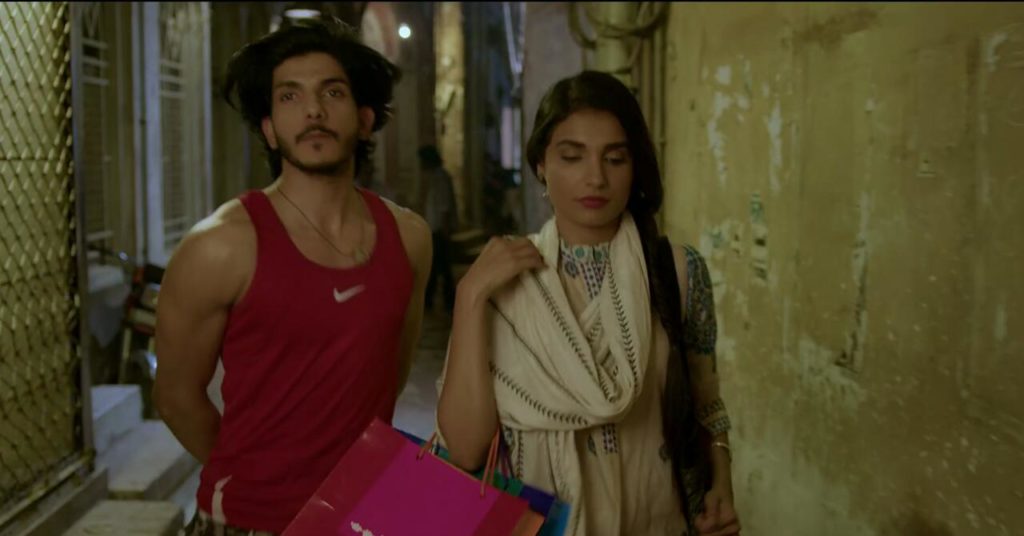 We couldn't help asking him about the burning much talked about issue 'depression" considering his recent struggle with it.
You for once shared your personal weak moments on social media. Share with us how you dealt with that phase and what helped you find your way out in the darkness?
Mohsin: I usually don't share my personal life on social media but that was certainly a time of emotional breakdown. Although my career was at its best, there was definitely nothing related to my work but I lost so much in my personal life in that year and it was way more than losing my close relations like my daughter and mother. So there came a time when I couldn't see any bright side and eventually I wrote down that status. But that showered me with messages from all over, it took me three days to respond to all messages on my WhatsApp, without any exaggeration. That made me help look at the brighter side. Then most importantly my family, my sisters and my nephews and nieces who look up to their Mamoo for inspiration, their love, care and support gave me enough strength and also with the help of my friend Sana, from GT Magazine and with some professional consultancy, I eventually got over it. It's a sickness like any other body ailment and it needs to be taken seriously.
Lastly, what's next for Mohsin in 2019?
After "Baaji", there is a TV serial for HUM TV and then "Badshah Begum" also there is a film i will be shooting for, before or after "Badshah Begum". That's all I have signed so far for the year.