Pinky Memsaab is one of much appreciated movies of last year that brought fresh feel to the screens. The progressive film that aimed to break stereotypes, not surprisingly failed to do the deserved business courtesy its limited intended market and low key promotions, but was loved by majority of those who watched it. Now keeping up to its reputation the film is traveling around the world in the film festival circuit gaining appreciation and making a name for itself and Pakistan.
The film is official selection for the UK Asian Film Festival 2019 and will be screened at the closing night of the festival on 6th April 2019 in London. Film is also scheduled for screening in Manchester, Leicester and Edinburgh.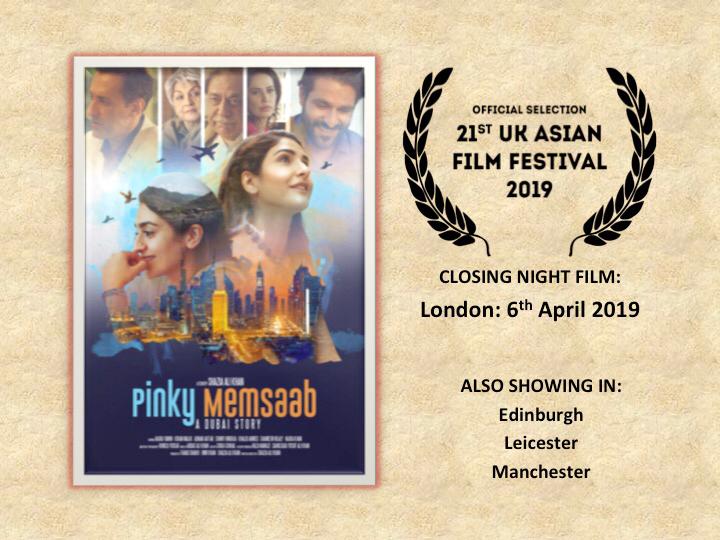 Directed by Shazia Ali Khan, staring Hajra Yamin the film is a story focusing on the lives of a Pakistani based Dubai socialite and her maid she imports from Pakistan. Believing in "Women telling women's stories" you will understand the vision of the director through the nuances of the film. The unmatched subtlety of the film is what makes it more impactful.