Meera and Saud, the 90's hit onscreen pair of Lollywood were announced to re unite after a long time in a film with "Delhi Gate". The announcement was made at film's launch event held in Karachi where Meera joined film's cast and production team on stage and announced her being part of the project. However the lastest news is that Meera left the project before its shoot start and is now replaced by a new model Roma Michael.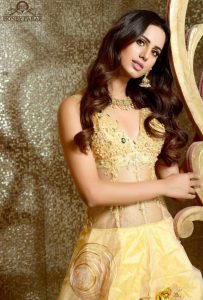 We approached Meera to know why she backed out of her previous decision.
"I was unable to do 'Delhi Gate' because currently I am very busy with final shoot and promotions of 'Baaji'. Also I don't want to sign any new film till the release of 'Baaji' as this for me it is a career defining role and I now want to pick my future projects very carefully." answered the 90's diva in a telephonic conversation with Pakistani Cinema.
After Meera's answer, we then contacted Yasir Khan, the producer and lead actor of "Delhi Gate" to know their side of story and here is what he said, "She never signed "Delhi Gate". We were in talks with her and in the midst of those discussions we had this launching event and she was kind enough to attend that. But we cannot say she quitted as nothing was ever signed from her side."
While Meera's commitment to her already signed project is admirable, we are curious to see what this first time actor Roma has to offer in her acting debut and we hope she proves herself to be a good substitute.