The team for the film "Yaara Vey" has recently come under fire for nonpayment of dues to industry veteran Marina Khan. The actress recently commented on one of their Instagram posts, writing:
"To all my Instagram followers I am VERY UPSET that his movie is begin released as I was NOT paid by the producers the full amount they promised me."
While the film itself had not gained much notoriety in the public sphere, this controversy brought it into the mainstream news.
View this post on Instagram
Following up on the controversy, the film's Instagram account posted a story replying to the allegations.
Elite Films is Responsible For Nonpayment of Dues to Actors and Crew Members
According to the team, the fault lies with one Elite Films FZ LLC, a video production company in Dubai. Yaara Vey was funded by Beeline Productions, but the funds for payment to actors and crew members were released to Elite Films in full. Beeline Productions professes that they have the official receipts of all the transactions to support this claim.
However, Elite films apparently discontinued the production of the film without notice. Their owner was not available for comment or communication with any of the Beeline Production Team members.
At the moment, Beeline Productions is in the middle of legal proceedings with Elite Films to ensure the release of funds to all artists including Marina Khan.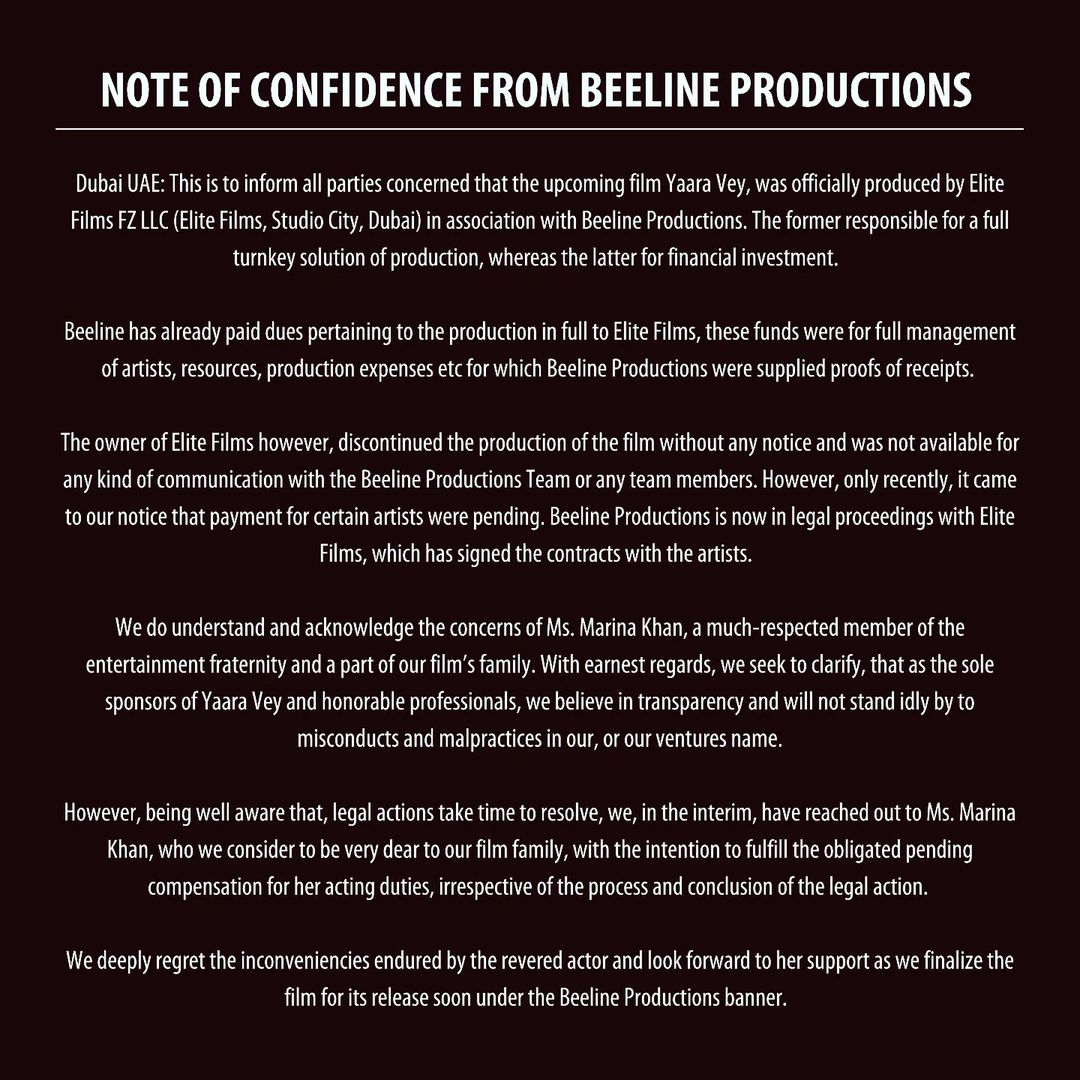 Crew Members Other than Marina Khan Have Not Been Compensated for their Work on Yaara Vey
PakistaniCinema.Net has received messages from Dharmeet Singh Bajwa, a film photographer from Bollywood about nonpayment of dues from Yaara Vey as well.
Mr. Dharmeet claims that he worked for the film in Dubai and Bangkok for which he never received payments totaling 1.25 Lac Rupees. He also claims that though his initial workload was supposed to last for 35 days, he was made to work for more than 40 days.
He also claims that several others have not been compensated for their work either. He also mentioned what Beeline Productions have now confirmed that his calls were not returned or received and no contact was made for payment.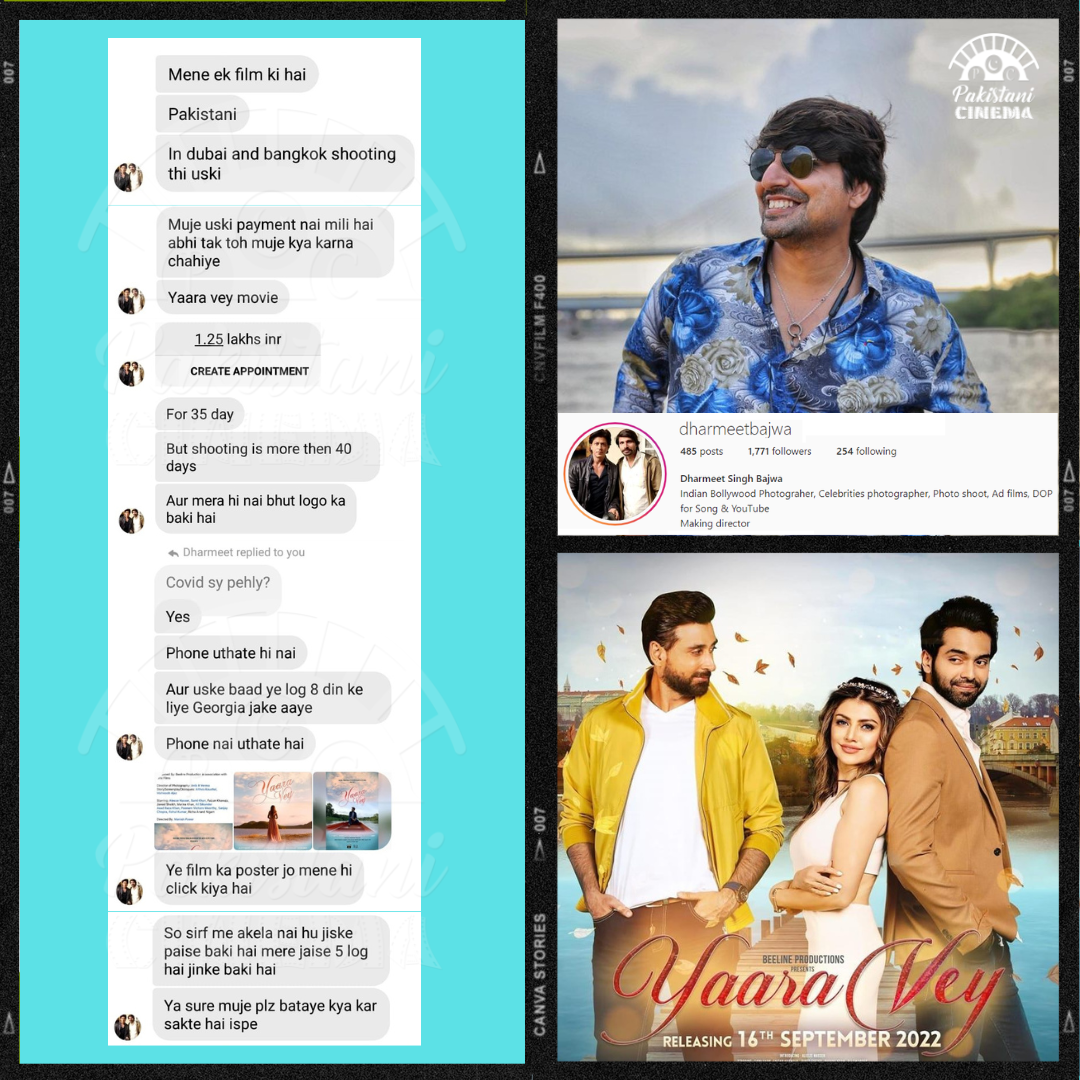 However, what is truly troubling is that these payments have apparently been pending since before the onset of the COVID-19 pandemic.
This is absolutely shameful. Crew members and artists in the Pakistani film industry often earn very little for films and when payments are withheld or compensation not given, it weakens the industry as well as an artist's faith in their chosen field.