When we caught a glimpse of Chhalawa's teaser a couple of weeks back, the immediate thought that came to our mind was that this was the film that will launch Wajahat Rauf into the major league. The expectations bar was thus set rather high and we waited for the trailer with baited breath. However when the trailer came out last night, we were not quite sure about how we felt after watching it. Here's our analysis of the over three minute long clip
Storyline
The trailer makes one thing clear in no uncertain times – that this is going to be an out and out Mahwish Hayat vehicle. She features prominently as Zoya, a strong minded girl from Punjab who apparently connects with beau Azfar Rahman over the internet. Mahmood Aslam is her father, who is clearly not okay with this arrangement. Also thrown in the mix are Zara Noor Abbass (essaying Zoya's younger sister's role) and Assad Siddiqui. Azfar's character travels all the way to Zoya's haveli to woo her, and there the drama ensues. All is not okay by the end, as we see numerous emotional and dramatic upheavals featuring the two leads. To sum up – there is hardly anything new here, so let's move on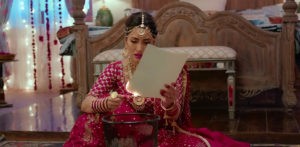 Performances
The role requires Mahwish to sport an authentic Punjabi accent, and from what we heard, we were not so sure. It seemed like there was a layer of faux Punjabi over Mahwish Hayat's trademark dialogue delivery. However, as always, she seemed to be excelling in the romantic and dramatic moments. The trailer's big surprise for us was Zara Noor, who looked spontaneous and bubbly on screen. There was not enough of the male performers for us to form an opinion.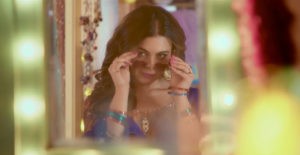 Music
Wajahat Rauf's debut Karachi Se Lahore largely worked on the backing of its popular music. That is missing in action here. Of the three tracks in the trailer only the title track left its mark. Composer Shiraz Uppal has definitely done better work.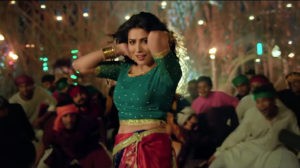 Production Design
If there's one highlight of the trailer, it has to be its production design. The haveli looked grand, the interiors gelling well with the overall bright and cheerful theme of the film. The outdoor sequences like the one featuring Mahwish Hayat's sort-of item number seem to be well conceived too. Although we have to say what seemed to be Azfar Rahman's apartment reminded us of Enaaya's sets in a major way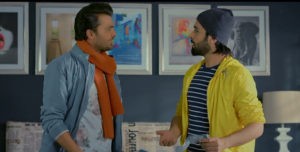 Final Verdict
This trailer was Wajahat Rauf's big opportunity to wow us. While it worked in some aspects, in other important ways it seemed to be lacking. We hope the film turns out to be a big surprise, but looking at the trailer, we would not set our expectations too high this time.
"Chhalawa" releases in cinemas on Eid-ul-Fitr by HUM Films and Eveready Pictures
https://www.youtube.com/watch?v=bZdzMJH5110