Shamoon Abbasi's "Durj" has been making headlines ever since film's first teaser was released online, due to its dark subject, i-e, cannibalism. Whether the film would get pass Pakistani censor board without any cuts? Is yet to be seen, but for overseas fans, the good news is that "Durj" is all set for its release in North America, United Kingdom and Middle East on 11th of October.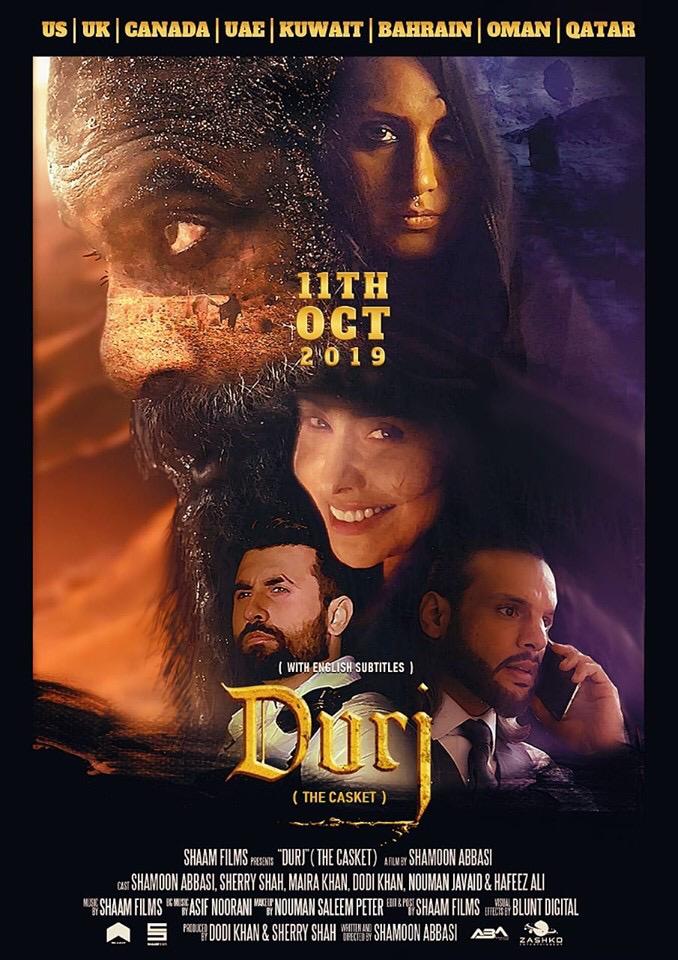 Film will be distributed by Zashko Films in regions of UK, USA and Canada and in UAE, Qatar, Oman, Kuwait and Bahrain, it will be released by ABA Associates. While film's overseas distributors and release date has been confirmed, we will look forward for "Durj" to release in its home ground soon after its international release.
"Durj" stars Shamoon Abbasi, Sherry Shah, Maira Khan, Dodi Khan and Nouman Javed.
https://youtu.be/qY4DF21KkQo