Saqib Malik's film "Baaji" is all set to release in cinemas this Friday. While film is releasing in Pakistan by ARY Films, it is simultaneously releasing in overseas by B4U motion pictures, an international distribution company that previously has released "Bin Roye","Janaan", "Punjab Nahi Jaungi", "Jawani Phir Nahi Aungi 2" and other such successful Pakistani films in overseas. B4U Motion Pictures is releasing "Baaji" across 79 venues in overseas.
Film is been certified 12A by British Board of Film Classification (BBFC) for moderate bad language and sex references. Film is releasing in United Kingdom across 14 different venues of cinema chains such as Vue, Empire, Cine World and Odeon on June 28.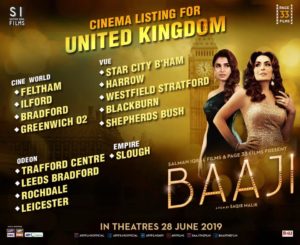 In North America, film is releasing across 21 following venues on June 28.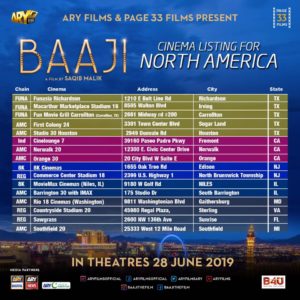 In Australia, you can catch it at following 15 venues: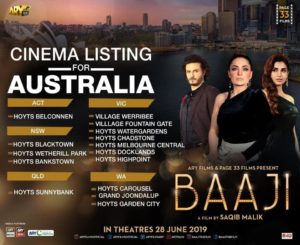 These are the cinemas to watch it in Norway and Denmark: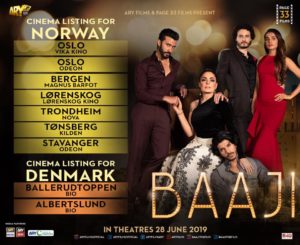 And on 27th of June, it is releasing at 20 different cinemas across Dubai, Abu Dhabi, Qatar, Bahrain, Muscat, Sharjah, Fujairah and Alain.