On the 79th Birthday of the legendary film star, let's look back at his stellar career and contributions.
If you ask anyone who knows about Pakistani cinema who the most popular male actors in it's history were, you'd get the same answer: Mohammad Ali, Waheed Murad, and Nadeem Baig.

Nadeem Sahab debuted later than both of his former co-superstars, but when he did, he created a record. In 1967, his first film, Chakori (made in former East Pakistan) ran for 81 weeks across cinemas in Pakistan. It broke the record of Waheed Murad's Armaan which had run for 76 weeks in 1966. What's more, Chakori was also a critical darling. It won 6 Nigar Awards including Best Film, Best Director, and Best Actor for Nadeem Sahab.
As you can imagine, that must've ruffled some feathers in the fledgling film industry. A debutante who had made that kind of impression was more than a great talent, he was competition. However, Nadeem Sahab quickly gained the respect of his peers and became a favourite of directors from all genres.
He fit the build for a romantic hero well, obviously. That was the requirement for a successful hero in those days (things really haven't changed much). He gave hits like "Aina", "Anari", "Bandish", "Meherbani", "Qurbani", etc. However, he also reinvented himself to play action heroes in films like "Lazawaal", "Zindagi", and "Dushman Ki Talaash".
What's more, he held his own in films where he starred opposite Waheed Murad and Mohammad Ali, specifically the Triumvirate trilogy which included "Phool Mere Gulshan Ka", "Shama", and "Jab Jab Phool Khilay".
Nadeem Sahab also took risks in his career to make films that were extremely different. For one, he produced a film called "Mitti Ke Putlay" (Dolls of Clay), about the plight of the labourers in Pakistan. The title song by Akhlaq Ahmed still gives me chills. The film was released during the socialist government of Zulfiqar Ali Bhutto, but it failed at the box office.
Mitti Ke Putlay Title Track:

Mitti Ke Putlay Part 2:

Nadeem Sahab also remained a critical darling all his life. He continued to receive rave reviews for his performances throughout the 70s and 80s. In the beginning he was even accused of aping Dilip Kumar, but of course, those comparisons stopped after his box office records continued to grow, the most notable being "Aina" which ran for 401 weeks. He also holds the record of receiving 13 Nigar Awards for his contribution to films.
However, hit films and awards are no measure of an actor's ability. Nadeem Sahab continued beyond the era when Pakistani Cinema suffered a decline that it's still not fully recovered from. He's the last of the legendary triumvirate standing. His longevity, and relevance, even today, is a sign of true greatness.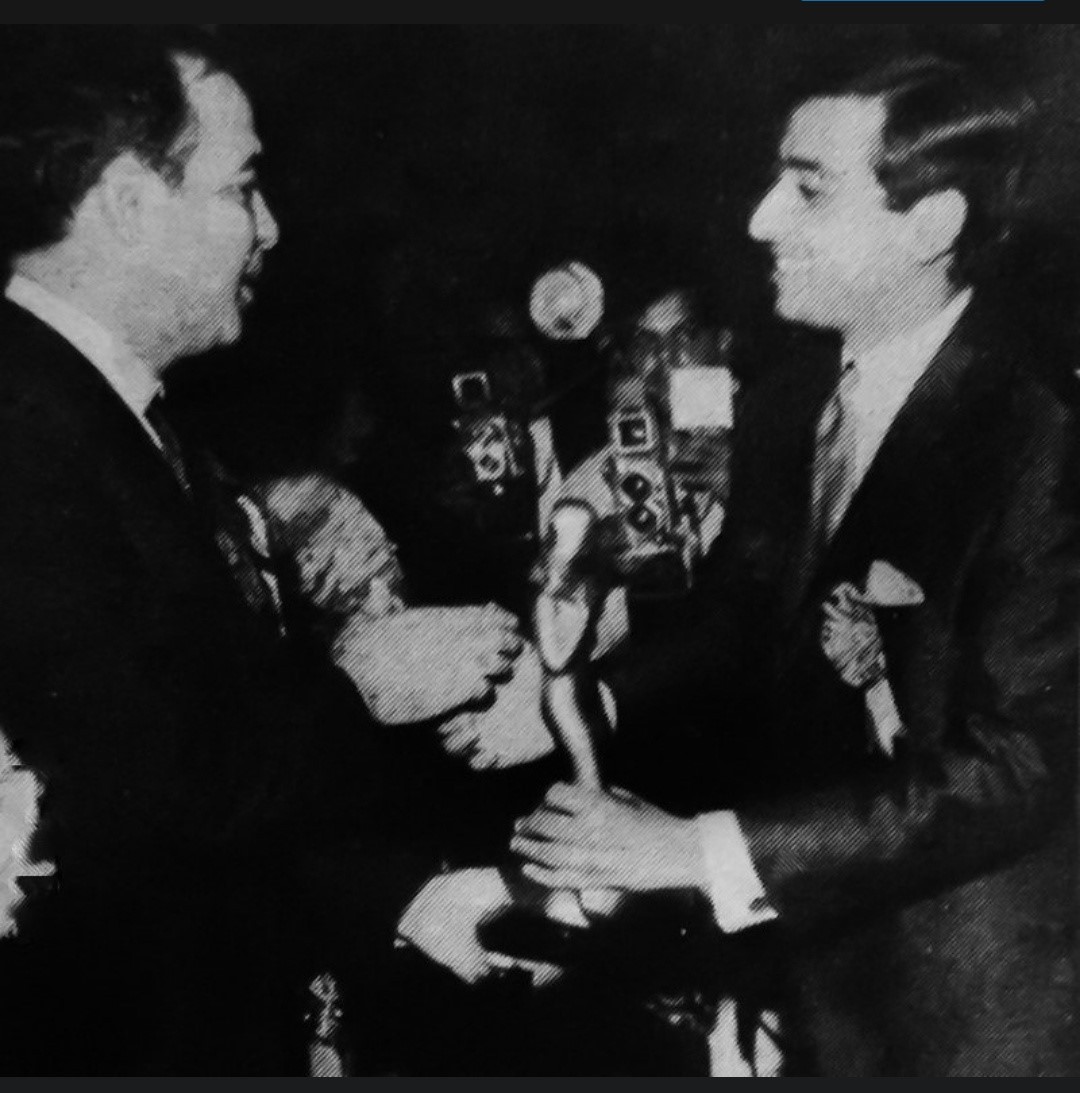 It's a shame that he's mostly restricted to roles of "father" in today's films, like most of the veterans of Pakistan television and film. His most recent role in "Superstar" however, gave me some hope that he'd finally be given some meatier parts. His role in "Zarrar" is also one I'm greatly looking forward to.
Nadeem Sahab still has a lot left in him after giving more than 50 years to the film industry. God willing he has a few more iconic roles left in him yet. Here's to his continued status as a living legend.