93 years have passed since a golden voice was born in the Luna district of Rajasthan. We bestowed that voice with the title of "Shahanshah e Ghazal" (King of Ghazal). Lata Mangeshkar once claimed, "Aisa lagta hai ke unke gale mein bhagwan bolte hain." (It feels as if God speaks in his throat.) That voice made immortal the verses of, arguably, Faiz's most famous work, "Gulon Mein Rang Bharey". That voice echoed in the Royal Albert Hall. That voice was Mehdi Hassan.
Gulon Mein Rang Bharey (Radio Pakistan Version):

It's pointless to list the accolades and praise that Hassan Sahab received from all over the world. He was beloved in Pakistan as well as the world over by anyone who appreciated good music. "Yeh Watan Tumhara Hai" (This nation is yours) still leaves me misty eyed, as I'm sure it does you.
Yeh Watan Tumhara Hai (Original Version):
You can find nearly every song the maestro has sung online and lose yourself in the sheer ecstasy of his voice. When Mehdi Hassan passed away in 2012, famed Indian poet and lyricist Gulzar wrote "Aankhon ko visa nahin lagta, Sapnon ki sarhad koi nahin" (Eyes don't need a visa, Dreams don't have boundaries).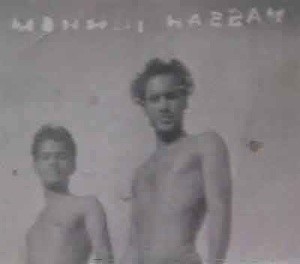 However, few know how Mehdi Hassan struggled before his stardom. While he came from a family well versed in music and was given classical training from a young age, the profession didn't pay particularly well. After the Partition, his family migrated to Pakistan and fell on hard times.
He worked in a bicycle shop and later became an auto mechanic to pay the bills. He once said in an interview that he could feel the music in the humming engine of a tractor. Music was inseparable from everything he did in life, it seems. For a while, he even engaged in the art of wrestling, another art his family excelled at.

In the same interview referenced above, he also said that he gained a diploma in Agriculture from Faisalabad and a degree in Mechanical Engineering from the UK. Just goes to show you, you never truly know someone completely, no matter how much they live in your hearts.
Yet no matter how we profess to love the legend, we fail to step up when it counts. Mehdi Hassan's condition was dire before his death. He had suffered a stroke, and various other infections and diseases related to the lungs, chest, and urinary tract. This continued for over a decade until finally, on the 13th of June, 2012, he breathed his last.
A few days before Mehdi Hassan's passing, I was sitting with my father listening to the song of "Yeh Zindagi Kya Cheez Hai" (What is this thing we call life?) from the film Daman (1980). The last verse Mehdi Hassan utters is, "Parda yeh jab gir jaaye ga, reh jaaye ga sab kuch yaheen" (When the curtain falls, everything will remain in this world).