It's often said that there is a fine line between comedy and tragedy. Pakistan constantly switches between either side of that line and has been doing so for many decades. Of the many films that poked fun at this, "Insan Aur Gadha" is probably the zaniest. Today, that film turns 50 years old, and unfortunately, Pakistan has sunk much, much further.
From "Ek Gadhay ki Sarguzasht" to "Insan Aur Gadha"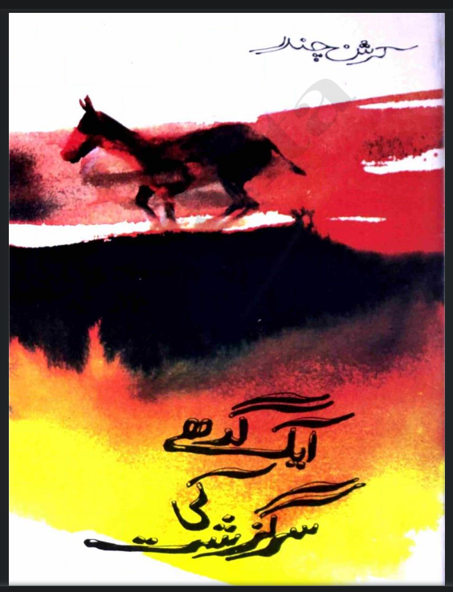 In 1967, celebrated Urdu short story writer Krishan Chandar published a serial in the magazine "Shamaa". It was called "Ek Gadhay ki Sarguzasht".
It told the story of a very intelligent, resourceful, and well-read donkey who lived life and behaved just like humans. Impressed by his wits, several human beings try to take advantage of him, but when their schemes fail, they admonish and beat him.
The serial was later compiled into a novel and sold incredibly well in its time. "Insan Aur Gadha" was reportedly inspired by the novel.
What is "Insan Aur Gadha" About?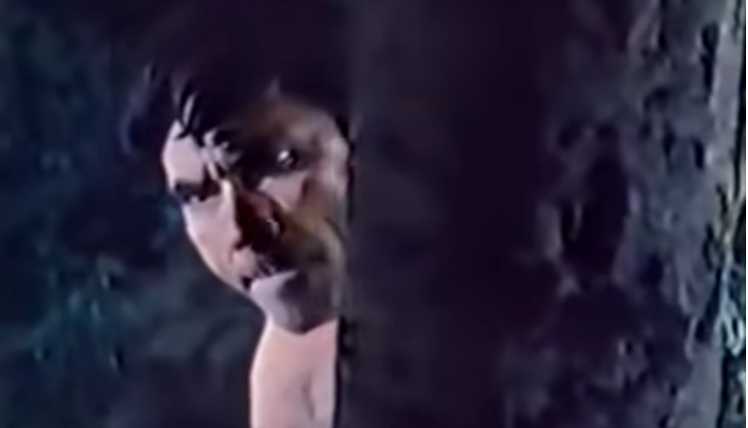 "Insan Aur Gadha" is about a donkey owned by a simple labourer played by Syed Kamal. The donkey wishes to be turned into a human being, and of course his wish is granted. However, the hardships, cruelties, and hypocrisy he sees in the world of man pushes him to ask to be turned back into a donkey.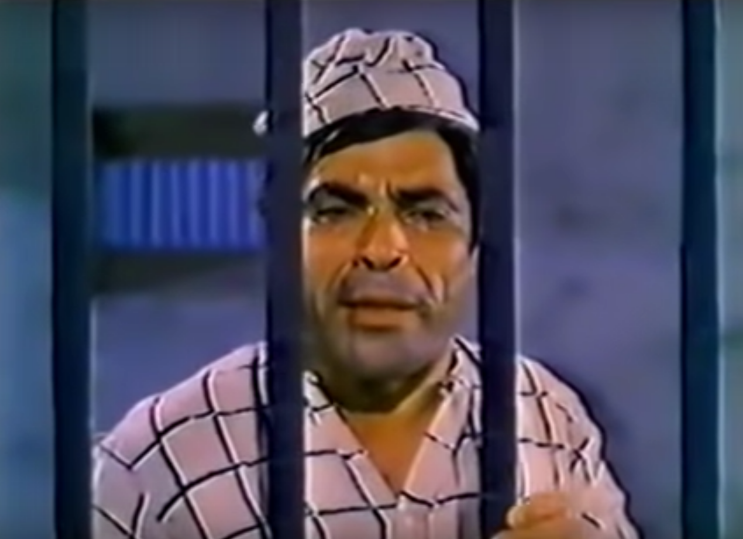 The film's message about humanity being cruel and heartless is pretty clear. However, it's mostly remembered for its laughs and the great performance by Rangeela, who injected his own brand of screwball comedy into the film.
"Insan Aur Gadha" is in the same vein as films like "Rangeela", "Aurat Raaj" and "Parda Na Uthao" that included insane sequences that never made sense in the real world spliced within the film. I hesitate to call it magical realism, but it often seems that way.
Was "Insan Aur Gadha" a Hit?
According to the various sources available on the internet, "Insan Aur Gadha" fared as an average film during its theatrical run. However, an iconic scene involving a speech to donkeys as well as the novelty of showing Rangeela, one of the funniest comedians in Pakistan, act like a donkey, made it a cult classic. Today, it's one of the few films still remembered for offering something different to the masses.
"Insan Aur Gadha" and Freedom of Speech
There is a scene in "Insan Aur Gadha" which shows Rangeela giving a speech in a suit, to an audience of donkeys. During the speech, he speaks of humanity's indifference to donkeys and its callous treatment of the animal for thousands of years. His oratory style during the speech was very similar to that of Zulfiqar Ali Bhutto, the then newly elected Prime Minister.


It was due to this scene that "Insan Aur Gadha" was famously banned by the Zulfiqar Ali Bhutto government shortly after it was released on 31st August, 1973. Just a few days earlier, the new government had celebrated "Jashn-e-Aaeen" along with Pakistan's Independence on 14th August, 1973.
The celebration was meant to mark the promulgation of Pakistan's first democratically decided Constitution which guaranteed freedom of speech. That a film was banned for making a few harmless jokes at the government's expense showed how flippant it could be about enforcing its own laws.
The official reason for the ban, however, was that it had caused offense to the masses by showing them as donkeys during the very same scene.
Films still face bans in Pakistan, though with even greater prejudice and malice than those days. "Zindagi Tamasha", Sarmad Khoosat's controversial film that was recently released online, never saw a theatrical release in Pakistan. It too poked fun at the Grand Circus of Pakistan, in its own way. While many may see it as a tragedy, one can see the humour in the ridiculousness of the film's plot, which unfortunately is reality in Pakistan. We're still hopping between that line of tragedy and comedy.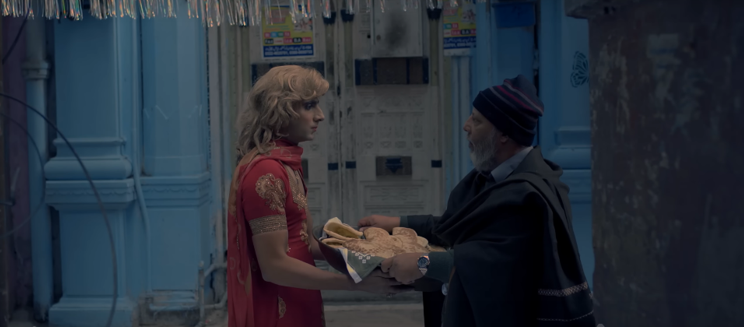 Interestingly, another film involving a donkey, "The Donkey King" was also made in Pakistan in 2018. It featured a kingdom of animals transitioning into a democracy, by holding its first election. The king, a lion, is replaced by a donkey.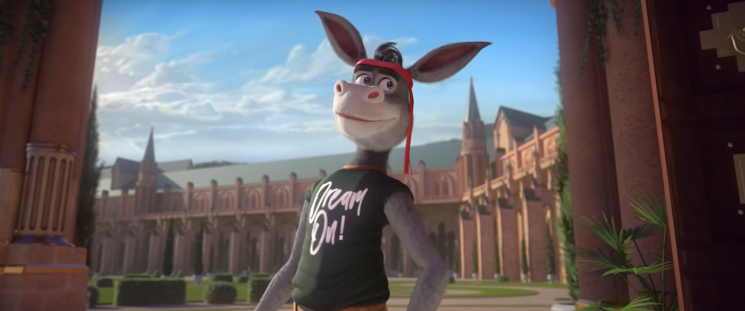 It became Pakistan's highest grossing animated film and also poked fun at the government and at life in Pakistan in general. Its release right after the Imran Khan government was elected in 2018 fanned the theories that it was calling the newly elected Prime Minister a donkey. Thankfully, the film wasn't banned, though it definitely had political undertones.
"Insan Aur Gadha" is available in a fairly decent print on YouTube. You can watch it here.