The history of Pakistani cinema is rich and vibrant with films that have tackled all sorts of subjects. And while there are very few films that people can quote from off the top of their heads, there are remnants that still live on in collective memory; ones that censorship and government intervention have been unable to quash.
No films featured here will be from the new wave of Pakistani cinema (2007 onwards) since they have not lived in collective memory nearly as long as any others on this list.
Here are the most iconic films in Pakistani cinema history.
Armaan (1966)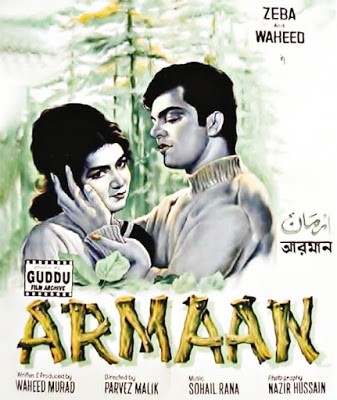 Anyone with any knowledge at all of Pakistani Cinema would know of "Armaan". It was the first film in the country's history to complete a Platinum Jubilee at the box office. Its 76-week run solidified Waheed Murad as the heartthrob of the nation and its soundtrack has continued to mesmerize generations since it first enamoured audiences in 1966.
Evergreen hits like 'Akele Na Jaana' (both versions by Ahmed Rushdi and Mala), 'Jab Pyaar Mein Do Dil Miltay Hain' (Ahmed Rushdi) and the incredible 'Ko Ko Ko Reena' (also Ahmed Rushdi) have been playing in the hearts and minds of Pakistanis, some of them without ever knowing who sung them and what film they were from. The soundtrack was composed by the illustrious Sohail Rana who received a Nigar Award for his work on the film and the lyrics were penned by Masroor Anwar. It features the voices of Mala, Naheed Niazi, but the undisputed star of the soundtrack is the legendary Ahmed Rushdi who received a Nigar Award for 'Akele Na Jaana'.
The film itself was a romantic tragedy featuring Waheed Murad and Zeba in the lead. The film was directed by Pervaiz Malik who was one of the most commercially successful directors in the history of the country, having made hits like "Ehsaan", "Pehchaan", "Doraha" and "Talaash".
Aina (1977)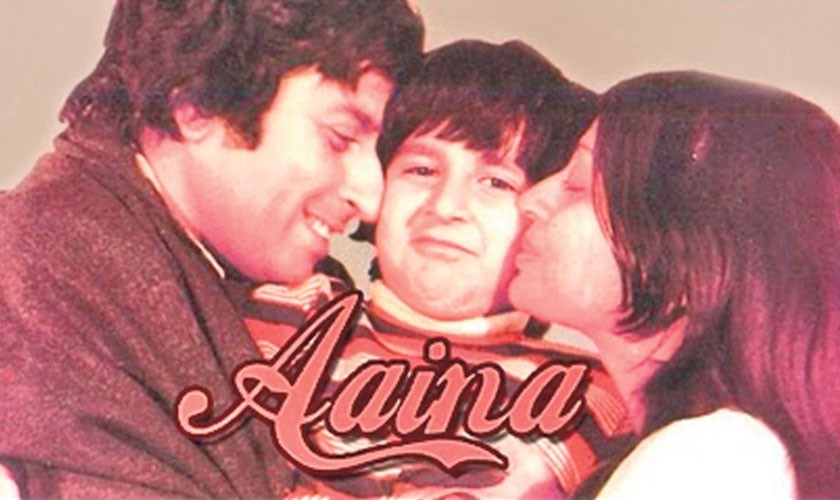 Known as Pakistan's Crown Jubilee, "Aina" completed 401 weeks at the cinemas and continued running well past what was expected of any film on the local circuit. Starring Nadeem and Shabnam, it was a romantic drama that featured themes of class difference. And while that theme was hardly new at the time, "Aina" managed to capture the imagination of hundreds of thousands of Pakistanis at a time when the country was in political turmoil.
The soundtrack by Robin Ghosh (Shabnam's husband), remains, alongside "Armaan", one of the most iconic in the country's history. It features the talents of the illustrious Alamgir, the sonorous Mehnaz Begum and the legendary Mehdi Hassan. The most commercially successful song in the soundtrack was indubitably 'Mujhe Dil Se Na Bhulana', which was repeatedly played throughout the film in the voices of all three singers. The film remains extremely revered and iconic in a country that has only recently begun to reconstitute its long slumbering film industry.
Dulhan Aik Raat Ki (1975)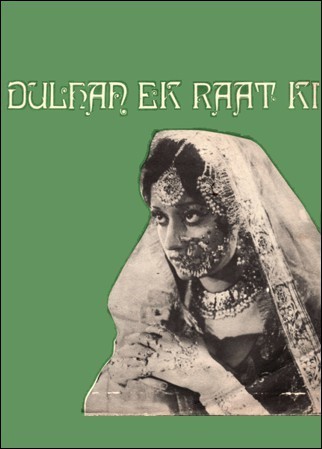 For the more prudish and bashful of our readers, this would perhaps ruffle your feathers, but this film is iconic for reasons besides the title. This was the first Pashto film to complete a hundred weeks at the box office. A bilingual release meant that metropolitan audiences in all four provinces could enjoy it too.
It starred Badar Munir, Musarrat Shaheen and Neamat Sarhadi. It caused a lot of controversy when it was first released. Many objected that it was too vulgar, while others enjoyed it for emulating old Hollywood westerns and for its use of graphic violence (compared to what had been seen in Pakistani Cinema till then).
Badar Munir, Musarrat Shaheen and Neamat Sarhadi all became household names in Pakistan after the film was released.
Naukar Wohti Da (1974)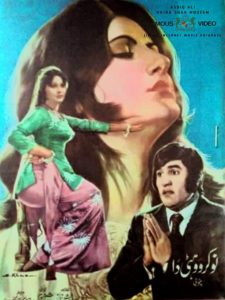 Pakistan has been blessed with some of the funniest comedians in the world. Rafi Khawar (Nanha), Rangeela, Khalid Saleem Mota, Albela, Nazar, Khalifa Nazir, Lehri, Nirala, Moin Akhtar, and Umar Sharif had all been at the top of their game in their prime. However, there was perhaps no one better than Munawwar Zareef. His collaborations with Rangeela and Waheed Murad as well as his solo films were huge hits, but perhaps his most iconic role was in 1974's "Naukar Wohti Da". Starring Aasia, Talish, Mumtaz, and Shahid alongside Mr. Zarif, the film is not only considered iconic in Pakistan, but also within Indian Punjab. Evidence for this is its unofficial remake, "Naukar Biwi Ka", starring Indian superstar Dharmendra in 1983.
'Naukar Wohti Da' completed 50 weeks at the local box office and remains etched in the collective memory of Punjab till this day.
Raaz (1959)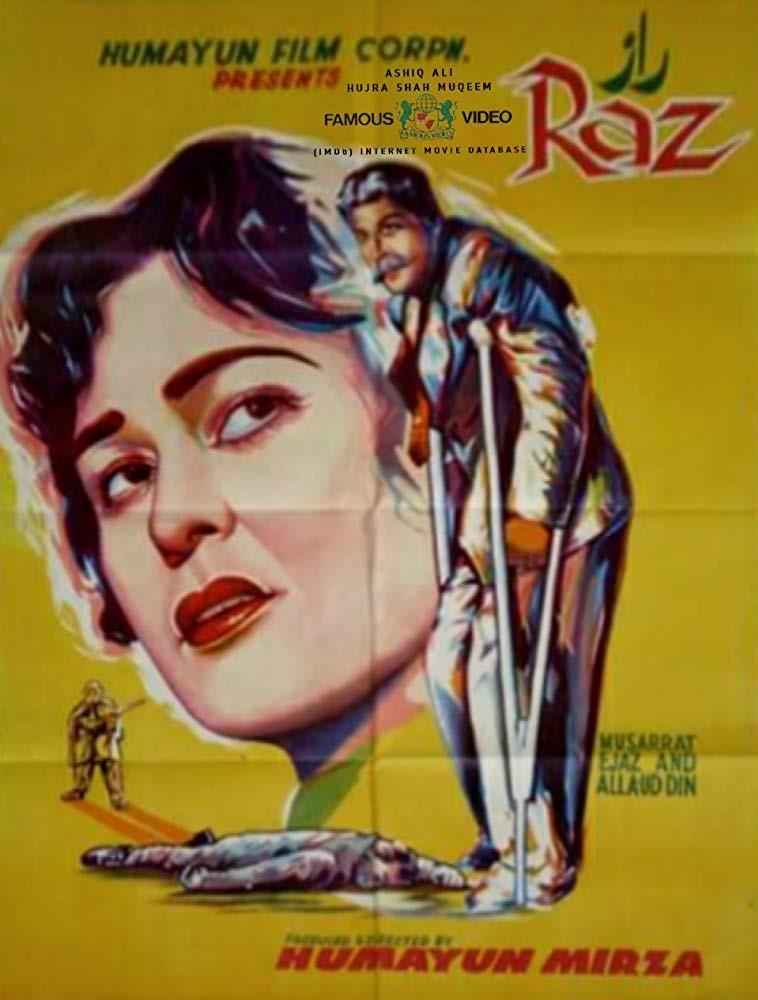 Until "Laal Kabootar" came out I wasn't really sure whether the mystery genre would ever come back to Pakistan. "Raaz" shocked audiences in 1959 when it hit the screens and completed 50 weeks. Winning Best Film at the Nigar Awards, it was a tour de force for everyone involved. The film rode in on the heels of Pakistan's orthodox style of film making and met with the new decade to usher in change. Most major actors involved with the film went on to have uber successful careers in the decades to come. Alauddin and Talish became perhaps the greatest character actors Pakistan ever produced and Musarrat Nazeer and Shamim Ara became powerhouses that filled theaters. Ejaz of course, went on to become a very successful actor in his own right.
The 1960s were a whirlwind that brought in more and more audiences in to the cinema and the number of cinemas went through the roof. Raaz can be thought of as the transition from the old to the new Pakistani film industry and that's why it deserves to be on this list.
Shaheed (1962)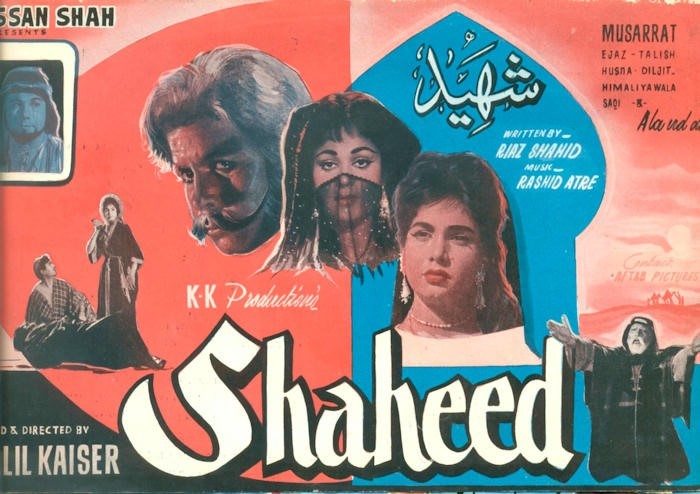 Director Khalil Qaiser and Writer Riaz Shahid (father of Superstar Shaan Shahid) were perhaps the most dangerous filmmakers in the history of Pakistan. Dangerous because they were considered to be troublemakers by the government which constantly tried to censor their films. Yet, they were, for the most part, successful. They made many films together that won accolades for criticizing the Pakistani dictatorship of Ayub Khan and even Yahya Khan, but their crowning achievement is 'Shaheed'.
Starring Musarrat Nazeer as the titular martyr, the film centers on the Israel-Palestinian conflict. It features poetry by Munir Niazi (Uss Bewafa ka Shehr Hai) and Faiz Ahmed Faiz (Nisar Main Teri Galiyon Pe) and great performances by Alauddin and Talish (that's right, they're all on this list more than once). The film also stars Ejaz, Saqi and Husna and features a great soundtrack by Rasheed Attre. The film is my personal favorite out of any Pakistani feature that I've seen, and stands out because of the controversial ending. It completed 50 weeks in cinemas and won Best Film, Best Actress for Musarrat Nazeer, and Best Supporting Actor for Talish.
Not only does the film stand out as a female led super hit, but also as one of the only films made which centers on the hot button topic of the Palestinian State. The film would be followed up by a similarly themed 'Zerqa' (1969) many years later, but Shaheed's eerie atmosphere and brilliant dialogue cast a spell that none can really equal.
Badnaam (1966)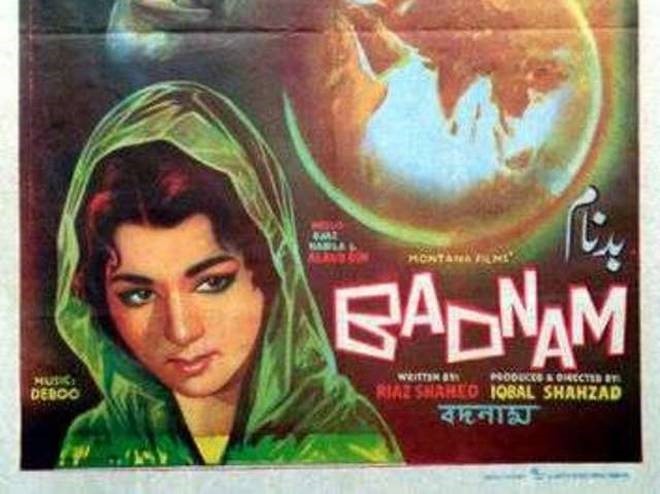 The reason for this film's iconic status is one line of dialogue, "Kahaan se aaye hain yeh jhumkay?!" Uttered by Alauddin in the film's climactic scene, it has become the reason why the film has remained alive in Pakistan's subconscious. Based on the short story, 'Jhumkay', by the great Saadat Hasan Manto, the film deals with class differences and whether your morality can and should be pushed to the side when upward mobility or riches are at stake.
The film stars Ejaz and Alauddin in the lead playing a college student from a small town and a horse-carriage driver, respectively.
Maula Jatt (1979)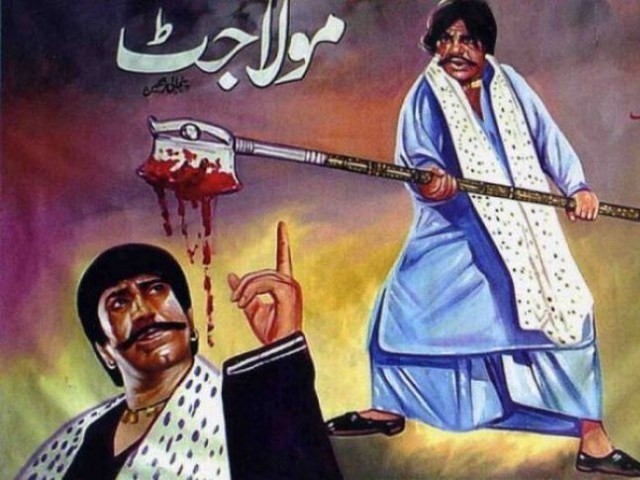 Everyone knows about it, but very few from the current generation have ever seen it. It is glorified for bringing to life two of the most iconic characters in Pakistani cinema, Maula Jatt and Noori Nath. It is vilified for reducing Pakistani Cinema in the 80s to a machine that churned out Gandasa films one after the other, which had little to no plot and featured shouting matches between mustachioed men, and overweight dancing women that trampled that year's harvest.
While that may all be true, "Maula Jatt", the original 1979 epic, birthed something new in Pakistan, a style of film that was all our own.
The film is based on the short story, 'Gandasa' by Ahmad Nadeem Qasmi which centered on a blood feud that continued for and swallowed entire generations. "Maula Jatt" was released at a time when the former Prime Minister of Pakistan, Zulfiqar Ali Bhutto, was hanged after what many considered to be a sham trial. Due to this event, audiences began to see the struggle between Maula Jatt and Noori Nath as akin to that between Bhutto and the dictator Zia Ul Haq. Yet, despite the film's status as being extremely violent, neither it, nor its source material is decidedly so. 'Gandasa' by Ahmad Nadeem Qasmi and Maula Jatt both end with Maula Jatt renouncing violence and revenge.
The film, written by Nasir Adeeb, features such great dialogues as, 'Maulay Noo Maula na Maaray te Maula Nai Marta' and 'Nawa aaya hai sohneya?'
Starring the legendary Sultan Rahi and the incredible Mustafa Qureshi, "Maula Jatt" continues to live on. It is being remade and re-imagined by Bilal Lashari. If it ever sees the light of day is a question that doesn't seem to have a definitive answer.
Zinda Laash (1967)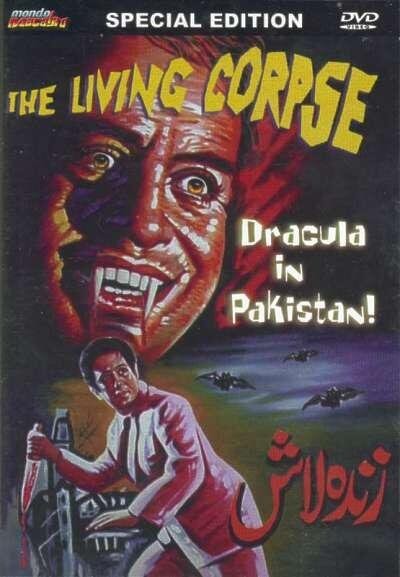 Pakistan's only vampire film starred Rehan in the titular role of the Living Corpse. The film was a big hit in Pakistan, and was promoted as an X-rated feature. Though, if you watch it today, you may just giggle at what audiences at the time thought was unacceptable. Then again, people fainted when Lon Chaney's face was revealed in the 1925 silent film version of the Phantom of the Opera, and that seems laughable now, so there really is no telling what will remain horrific even ten years from now.
"Zinda Laash" features a professor who is experimenting with a certain potion. When he tests it on himself, he drops dead and then turns in to a vampire. The film was promoted as 'Dracula in Pakistan' in the US and took a lot of its cues from the Hammer Films Dracula series that starred Christopher Lee.
The film was restored in 2003 and can be bought online.